The COVID-19 pandemic has considerably affected all aspects of life in the last year and a half. As well as limiting our social life, the pandemic has significantly impacted our work lives, with many industries decimated by the enforced changes. Many businesses have closed permanently, with many jobs lost and whole industries negatively impacted.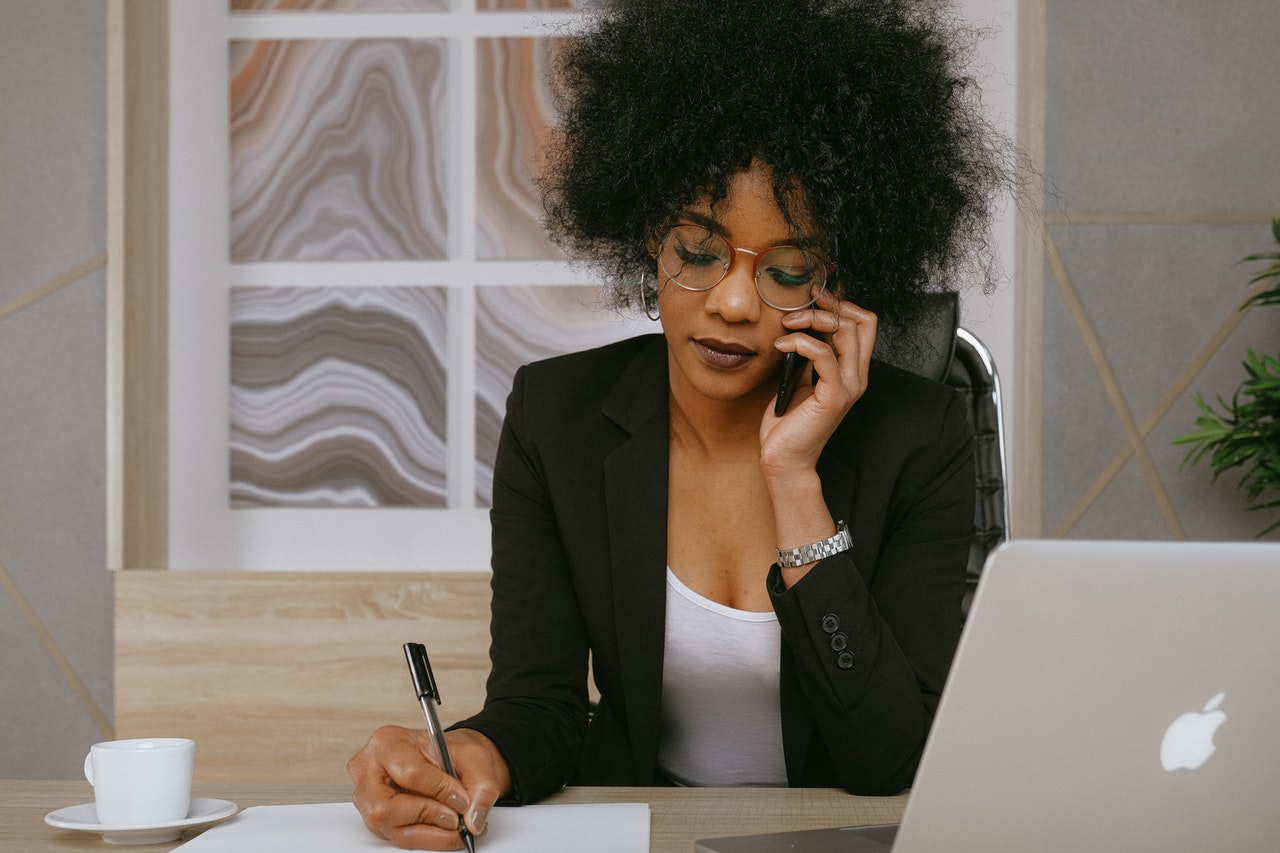 As well as the economic impact of COVID, the pandemic has meant a huge change in the way that we work, with many businesses switching to remote working practically overnight. The pace of change implemented since March 2020 negatively governed individuals' ability to successfully transition, resulting in repercussions of personal and professional challenges.
Womens' role in the workplace and the effects of COVID-19
According to the Institute for Fiscal Studies, mothers are 1.5 times more likely than fathers to have either lost their job or quit since the start of the first lockdown and are also more likely to have been furloughed (Briefing Paper: Women and the Economy. Furthermore, with extended school closures homeschooling became an additional responsibility for women.
Needless to say, working and homeschooling fulltime is incredibly difficult. With the added responsibilities of caring for elderly, ill or less able relatives as well as children, it is unsurprising that many women have been forced to reduce their work responsibilities, or have relinquished work completely. The fundamental effect of progress towards greater gender equality and diversity in leadership roles has taken a backward step.
Essentially, current inflexible work-life imbalances have contributed to an increase in the uptake of women choosing franchising as an alternative career path more accommodating of their situation.
Why franchising careers are a great option for many women
Whether full or part time, for many women, their work life does not provide the pliability and freedom for them to create their own schedule - a schedule that allows for the fluidity modern work and home life demands. As a result, we are witnessing an increase in women turning to entrepreneurship.
Franchising provides an excellent opportunity for entrepreneurship, offering the freedom to take your career into your own hands and the flexibility to create a schedule that works for you, whilst also providing support to get your business off the ground. It is the flexibility and support provided by the franchising model that women have gravitated towards and was absent from their previous employment.
For women who feel undervalued in their workplace, or are seeking a new challenge, there are a wide range of other benefits to be gained from franchising, including:
The potential for increased earnings - franchises are a sustainable business model with a demonstrable and proven track record. By following the business plan that is in place, franchisees stand a greater chance of growing their business and being successful.

Support in all aspects of the business - by joining a franchise, franchisees can gain extensive support in all aspects of running a franchise business from their parent company, from start-up training, to business software, through to marketing training and documents, and access to forums to learn from other franchisees. Franchising is a collaborative effort and it benefits the parent company to provide the tools for franchisees to be successful.
Domestic Cleaning Franchise Opportunities
Whilst there are franchise businesses in a wide range of sectors, the domestic cleaning industry provides an excellent franchising option. For women looking for a new challenge, and a career that offers support, flexibility and the potential for success, domestic cleaning franchises provide a service that is always in demand.
As we all live busy lives, domestic cleaning tasks can take up valuable time that could be spent with friends and family. As a result, ever growing numbers of people are choosing to hire a domestic cleaning service. Following the events of the last 18 months, cleanliness and hygiene are viewed as more important than ever before, and as a result, demand for house cleaners has increased exponentially.
In addition to the demand for cleaning services, domestic cleaning also provides a franchise opportunity with a low initial investment, low management fees and low overheads, whilst maintaining a terrific earning opportunity. Women looking for a new career of entrepreneurship can stand to benefit from the boom in demand for cleaning services, whilst gaining complete control over their schedule and work/home life balance.
Contact Domestique
If you are looking for domestic cleaning franchise opportunities, then look no further than Domestique. We have offered successful franchises throughout the UK since 2010. We are committed to providing the support that our franchisees need to grow their business on their own terms.
Learn more about Domestique Franchise here, or call 0845 625 9895 for more information.
References
B.F.Devine, N.Foley and M. Ward, 'Women and the Economy', The House of Commons Library, BRIEFING PAPER Number CBP06838, 2 March 202, P6.